Congratulations to Kairi Schrenker for being named a "Commended Student" for her outstanding performance on the National Merit Scholarship qualifying test.

Congratulations Junior Rotarians of the month, Abby Sherrick and Alex Whitehead!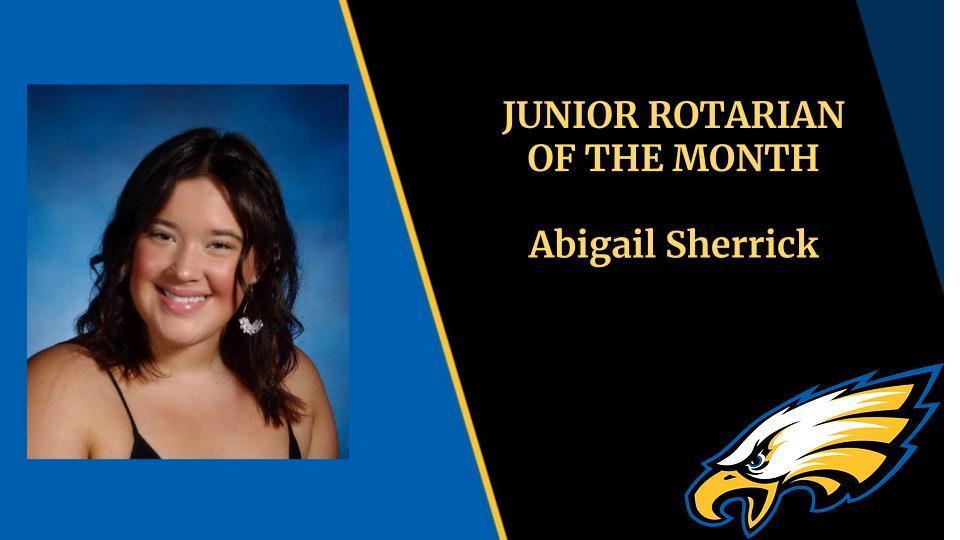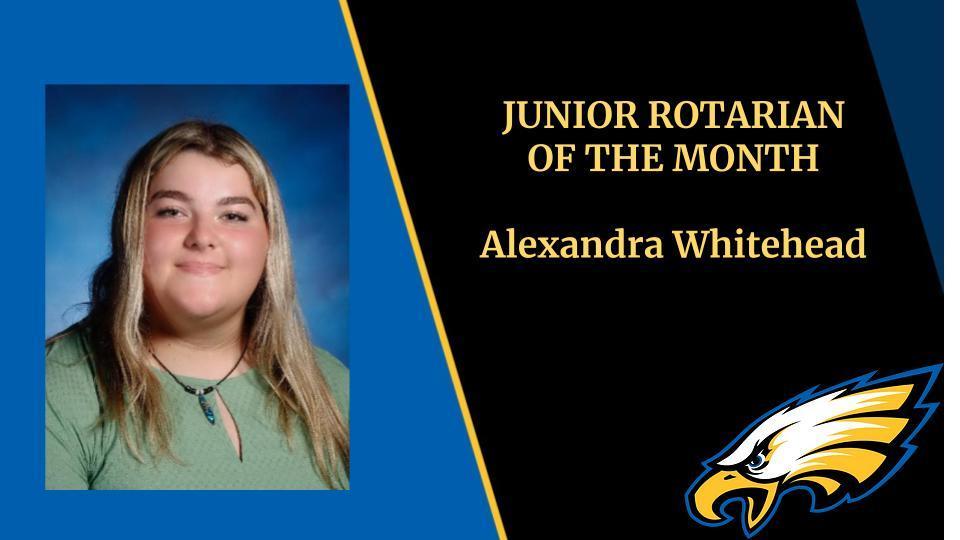 PMHS Parents & Students: Week 3 "Back to Basics" School Rules - Dress Code Dress Code Policy #5132 All PMHS Student Rules and Information can be found in our student handbook: Click the link to view:
https://bit.ly/3eQ1fSv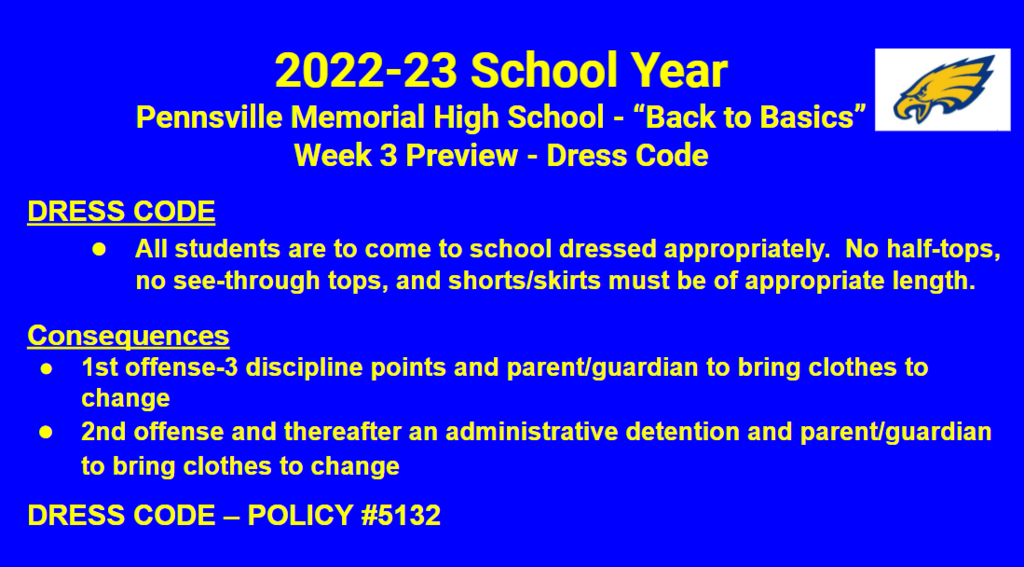 Athletic and Student Activities for the week of 9/19/2022. #GoEagles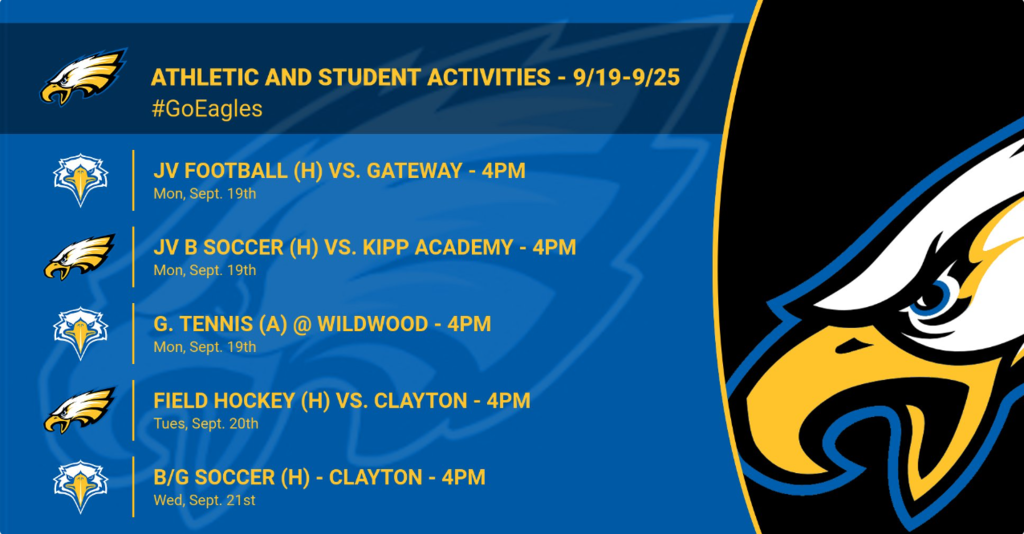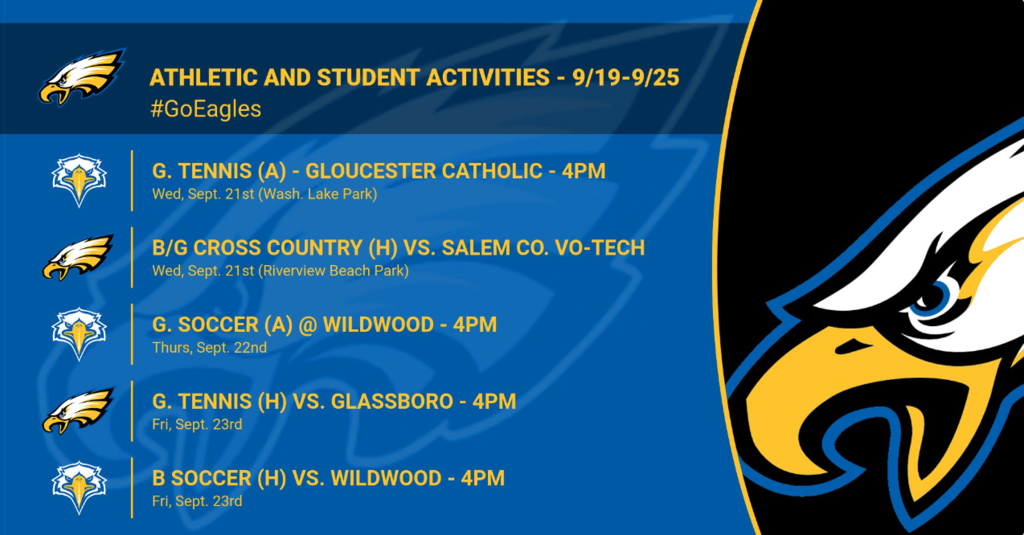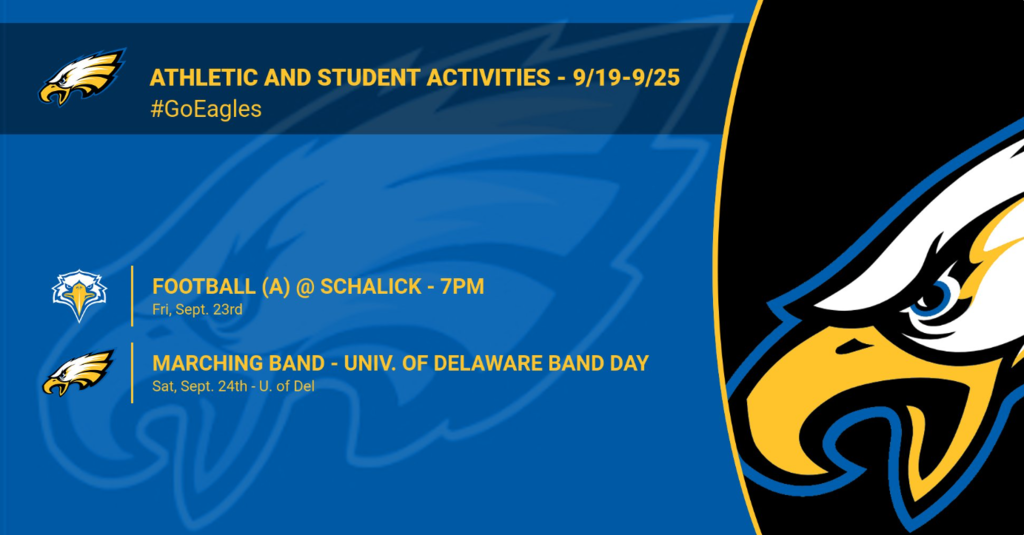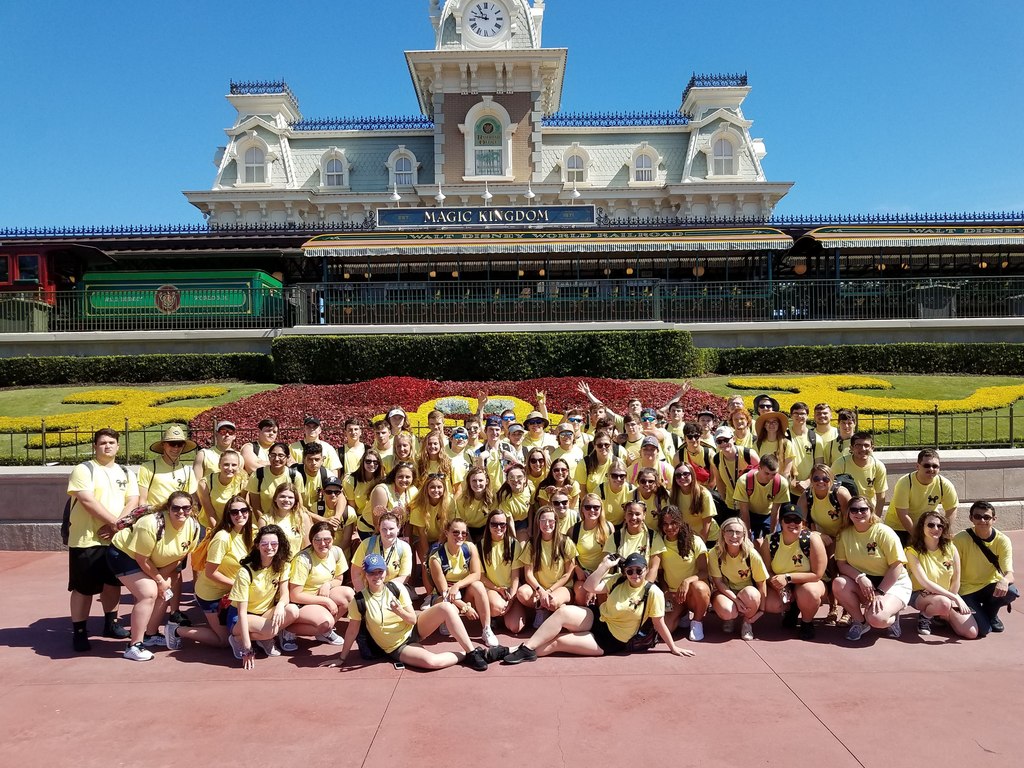 It's Official - our Varsity Soccer field is now formally known as the Greg "Coach G" Greenzweig Field. Thank you for everything you did for PMHS and PV Girls Soccer Coach G. You are missed every day. #GoEagles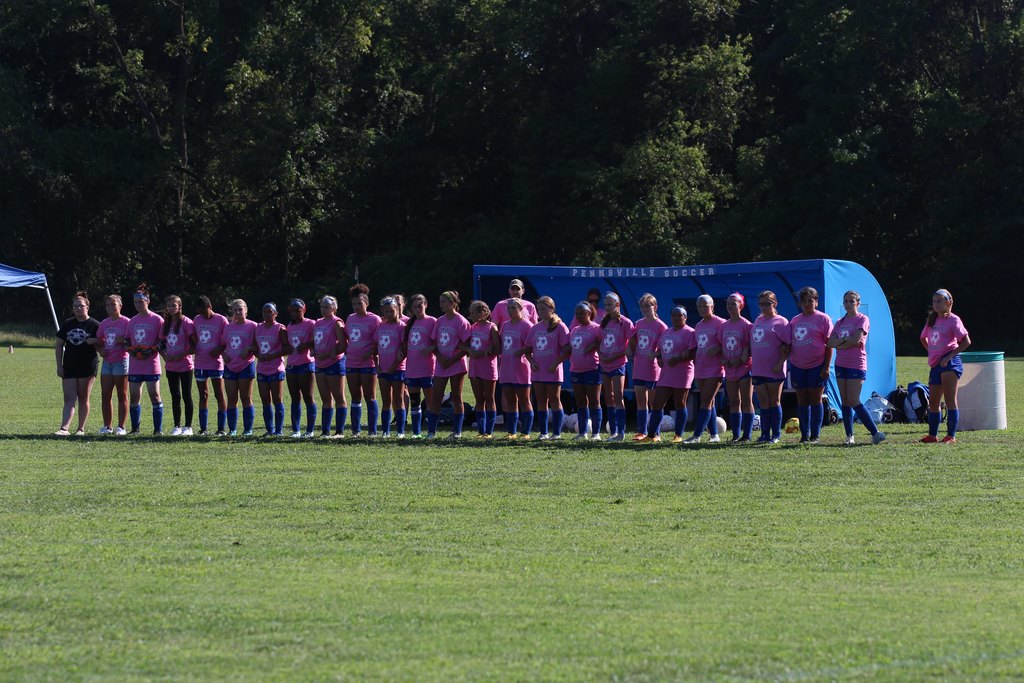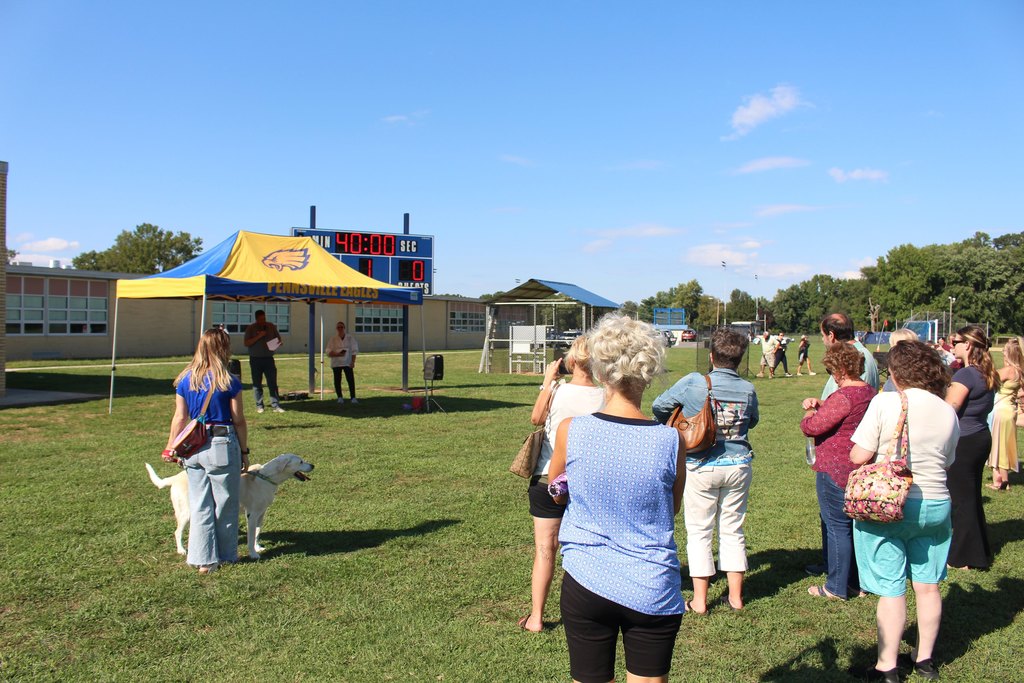 PMHS Parents & Students: Week 2 "Back to Basics" School Rules -GoGuardian & Student Chromebooks -Cellphones & Headphones (NOT TO BE VISIBLE IN CLASS) -GoGuardian Information-click the link:
https://bit.ly/3TTC0ii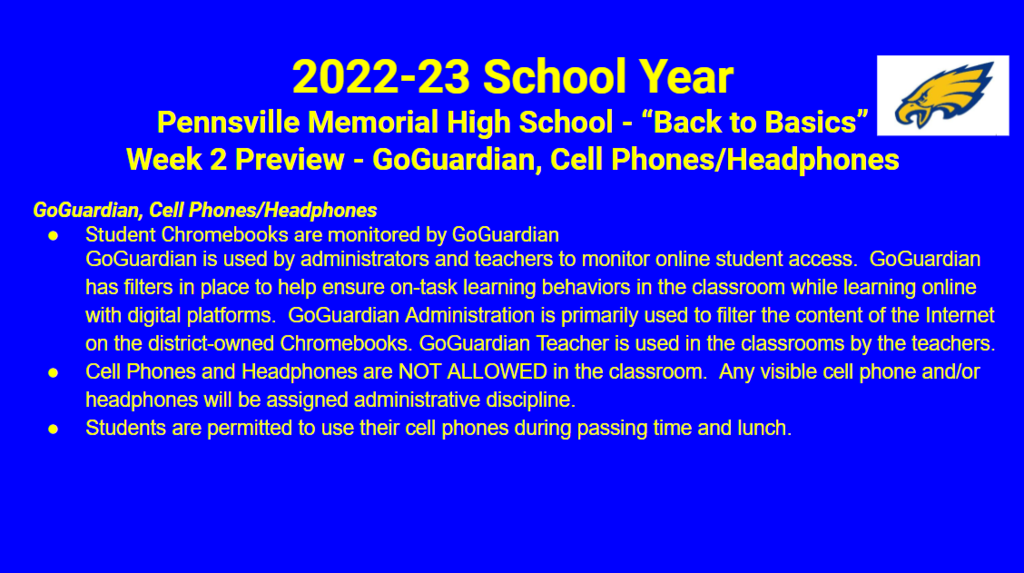 Athletic and Student activities for the week of Sept 12th. #GoEagles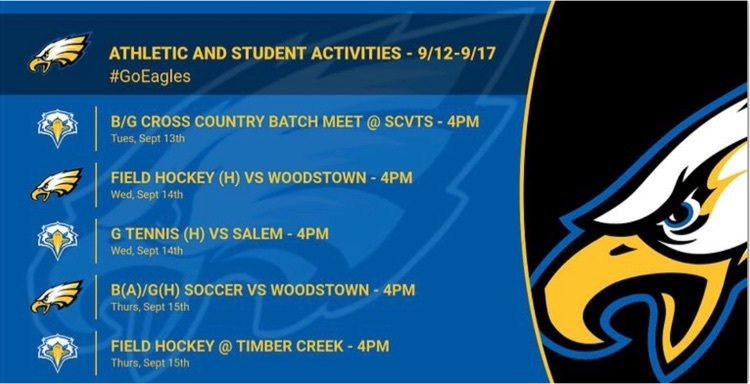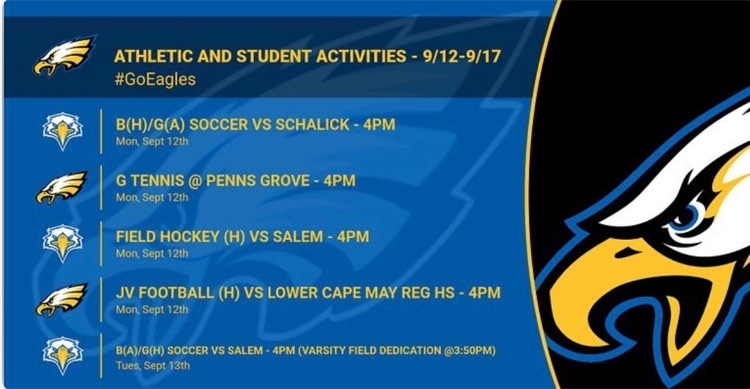 PMHS Students had a great day to join in and continue the Pennsville Septemberfest tradition. Great job Eagle Band, Cheerleaders, Ms. Septemberfest Camryn Burns and Court, and the teachers of the PEA.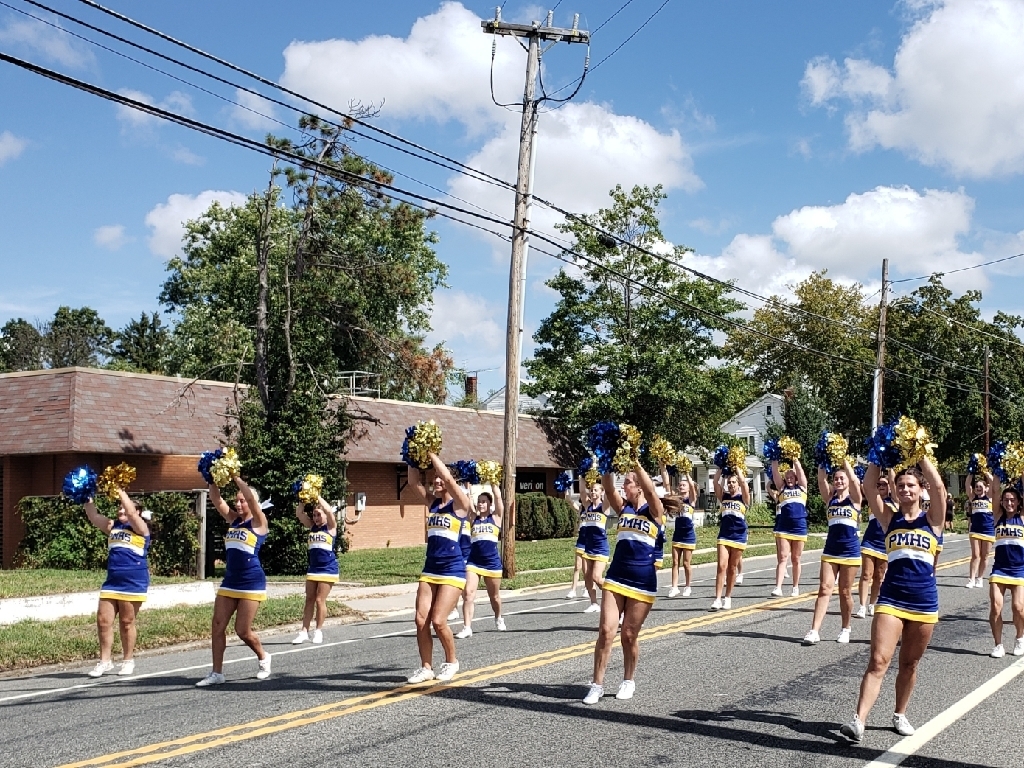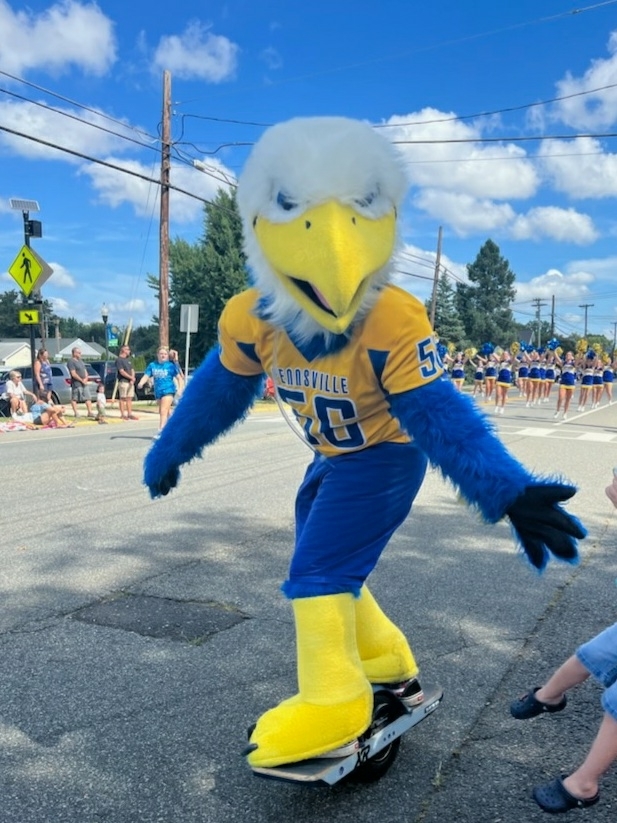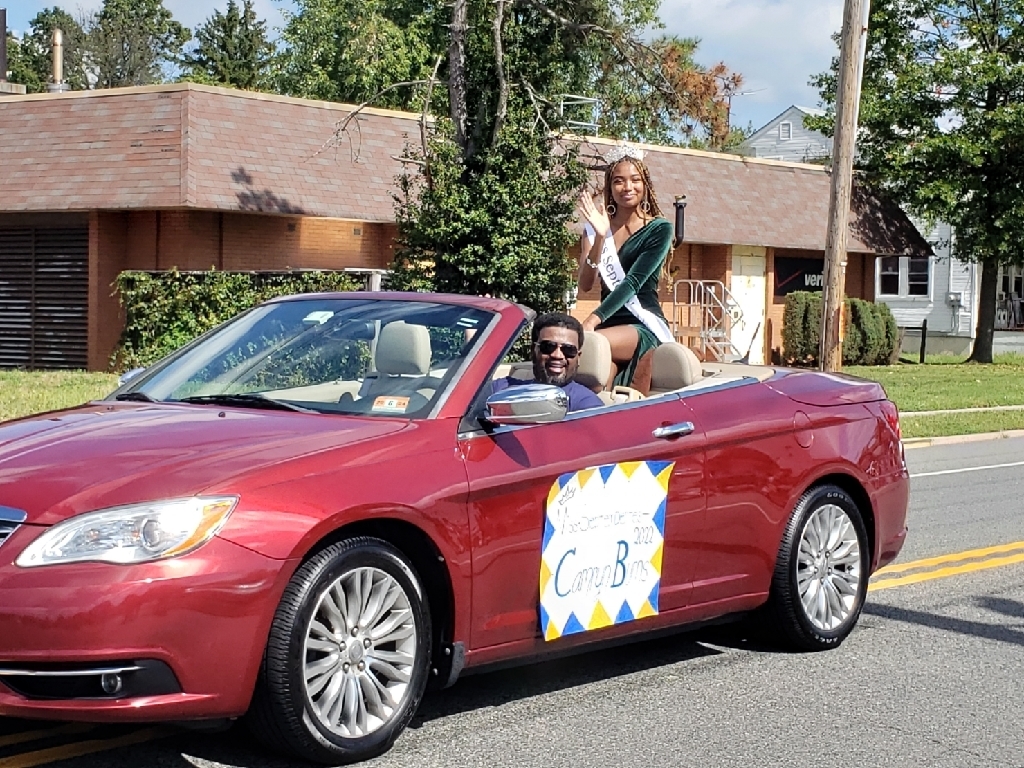 PMHS Open House - Thursday Night 9/15 at 6pm

PMHS Girls Soccer Alum and PMHS Community - come join us on Tues, Sept. 13th as we officially dedicate the new Varsity Soccer Field behind PV Middle School in memory of Greg "Coach G" Greenzweig. The ceremony will begin at 3:50pm before our girls game vs. Salem.

No need for alarm!! The coyotes you see on some of our athletic fields are simply decoys. We are experiencing a major geese issue and this is the first step we are taking in eradicating the issue.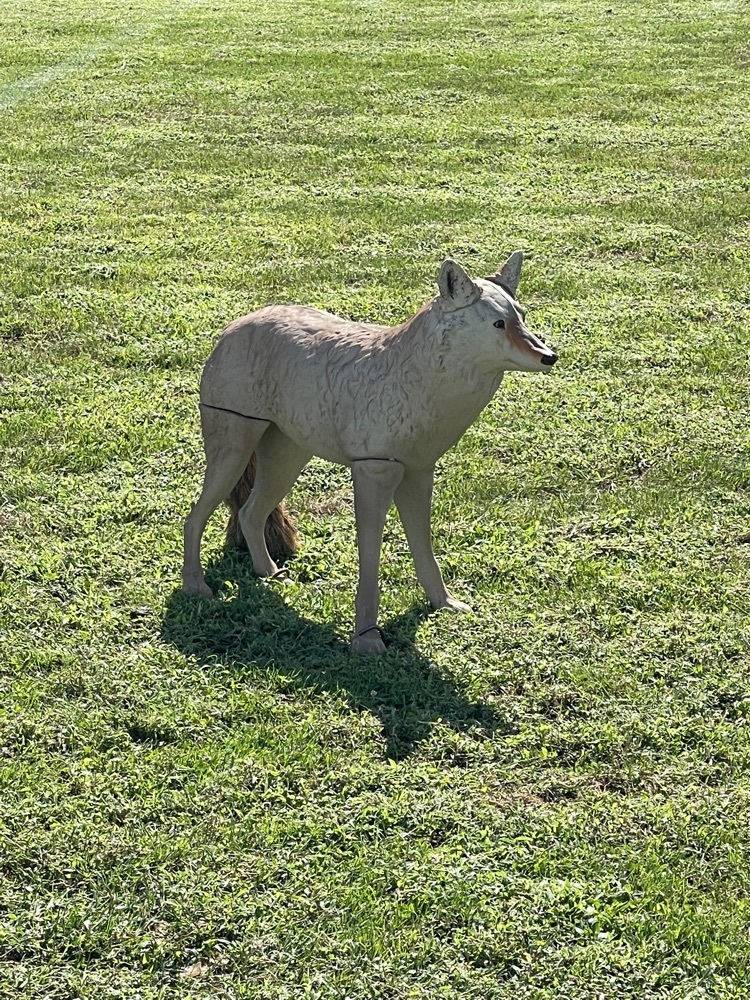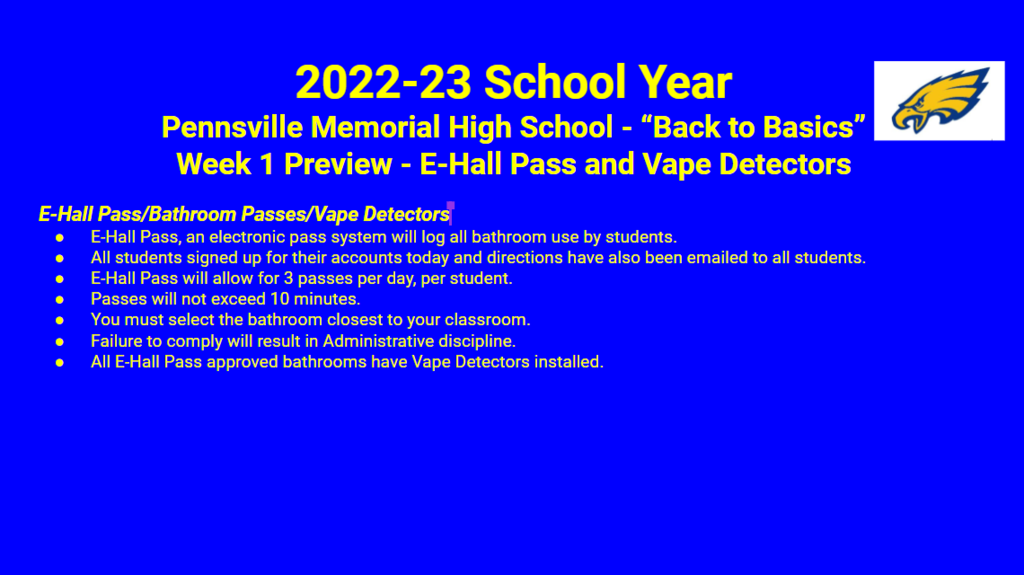 All athletic events have been canceled for today due to inclement weather. Girls Tennis (Reg Season Match) was rescheduled for 9/27. Check
www.tricountyconferencenj.org
for updated schedules. #GoEagles

Athletic and Student Activities for the week of 9/6. All groups will be in regular season action by the end of the week. Don't forget to visit
www.tricountyconferencenj.org
for all schedules and any updates. #GoEagles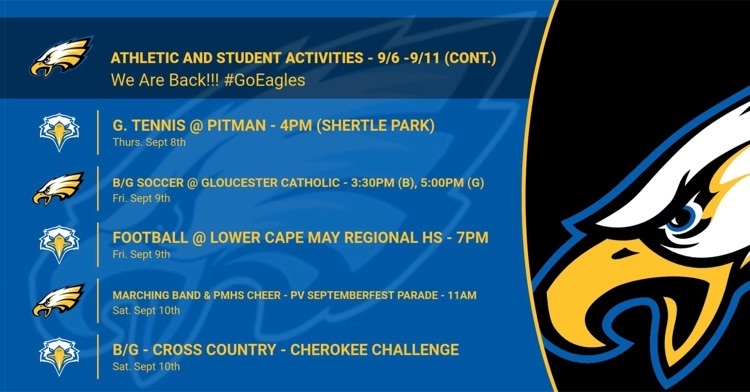 "Back to Basics Preview". Please review the items in the attached photo and the links below. PMHS will highlight one of these "Back to Basics" emphasis points each week in September. Parent Rules -
https://bit.ly/3PXrwv4
Vape Detectors -
https://bit.ly/3pYAJsh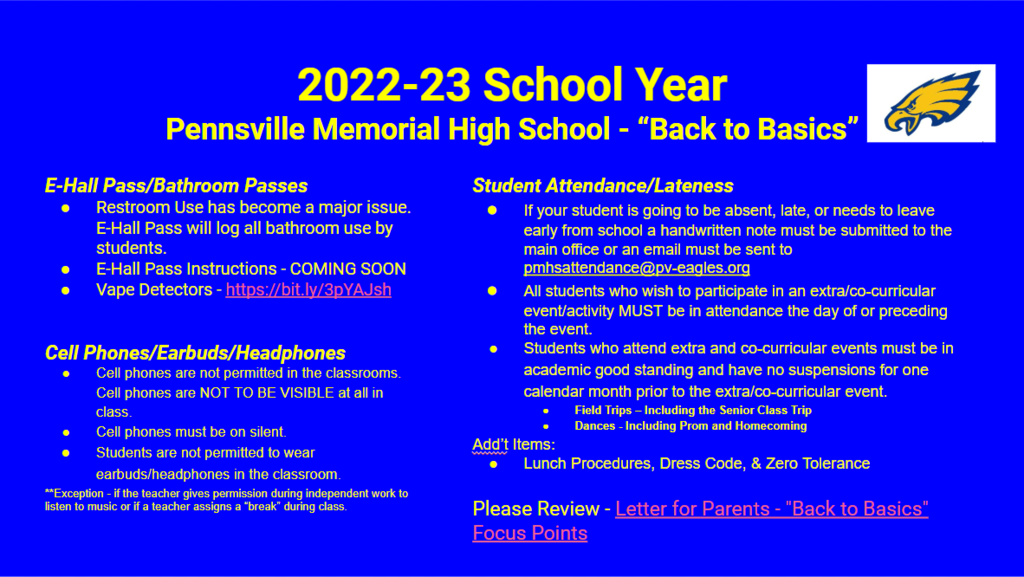 Dear Parent(s)/Guardian(s): On behalf of the PMHS Administration team, I would like to share my excitement for the new school year to begin! We have been working over the summer to plan some great events for our students to promote unity & school pride, in addition to refining our student code of conduct policies. The attached letters highlight our "Operation: Back to Basics" theme for the school year for a non-distracted learning environment to promote a high focus on academics and student achievement. The "School Rules Letter," highlights some of our key focal points for this school year including a new electronic hall pass system, updates to our cell phone/headphone policy, and student attendance/extra-curricular activities. In addition, the "Vape Sensors" letter contains information about our new vape detectors that have been installed in each bathroom to enhance the safety of our students. Please take a moment to review these documents with your child. These items will be reviewed on opening day with the students and will also be reviewed at our PMHS Back to School Night on September 15th at 6 p.m. for a "Meet the Administration" information session in the auditorium. We are looking forward to seeing everyone on September 7th. Enjoy the rest of your summer. Sincerely, PMHS Administration Links for Letters Operation Back to Basics School Rules Letter -
https://bit.ly/3QNayka
Vape Sensor Letter -
https://bit.ly/3pL1Tml

WE ARE BACK!! Full slate of scrimmages and our Football Reg Season Home opener this week. Athletic events for the week of 8/29 - 9/2 are located in the attached photos. #GoEagles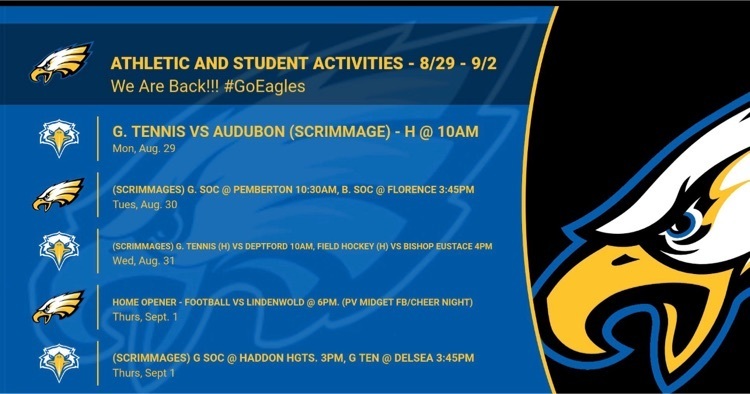 Class of 2023 - please see the links below for info about the 2023 Senior Class Trip to Disney World. This info has been sent to the parent email on file.
https://bit.ly/3Tkl7Ny
- Link to Registration Portal
https://bit.ly/3cl7nBx
- Link to Registration Information Video