Congratulations to the PMHS students for being honored as PMHS Renaissance People's Choice Recipients! These students have shown superior demonstration of one or more of the following character traits: respect, responsibility, integrity, leadership, courage, cheerfulness, dependability, perseverance, accountability, or kindness. Congratulations on your award: Nia Newton, Wesly Peacock, Antonio Rastelli, Samuel Gant, Lynndjork Jean Charles, Ahmet Karaburk, John Burns, Anthony Sylvestro, Arwen Fithian, Michael Hall, Alexia Dawkins, Ryan Mulherin, Jillian Barbieri, Ryan Morris , John Stegall, Myles Bush, Abigail McFarland, Megan Morris, Alexis Parker, and Faith Willis.

All PMHS athletic events for Tuesday, April 19th have been postponed. #GoEagles.org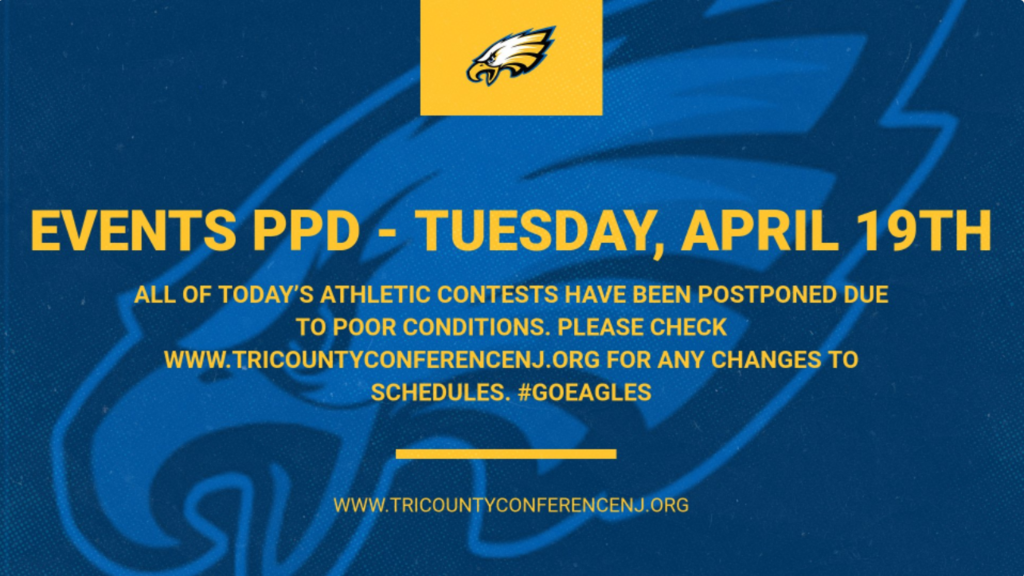 PMHS Athletic Events for the week of 4/18. #GoEagles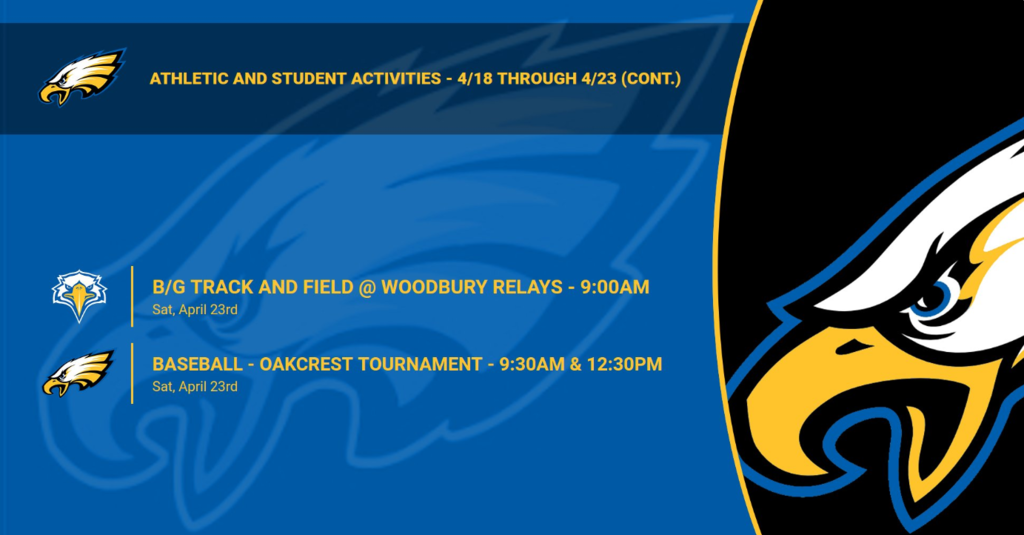 Good luck to Riley Bowman ('25) as she competes in the 2022 South Jersey Girls Invitational Golf Tournament today at Westwood CC. She will tee off at 12 noon today. Hit'em long and straight today Riley!! #GoEagles

PMHS Athletic Events for the week of April 11th. #GoEagles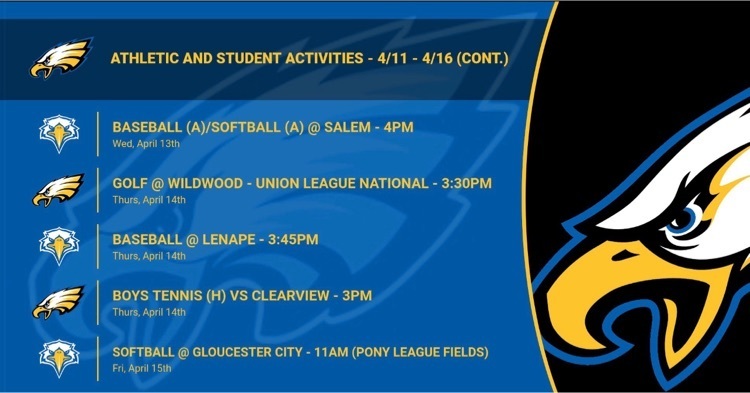 Mom & Son Game Night Carnival sponsored by the PMHS Class of 2025. May 6, 6-9 pm. See flyer for details.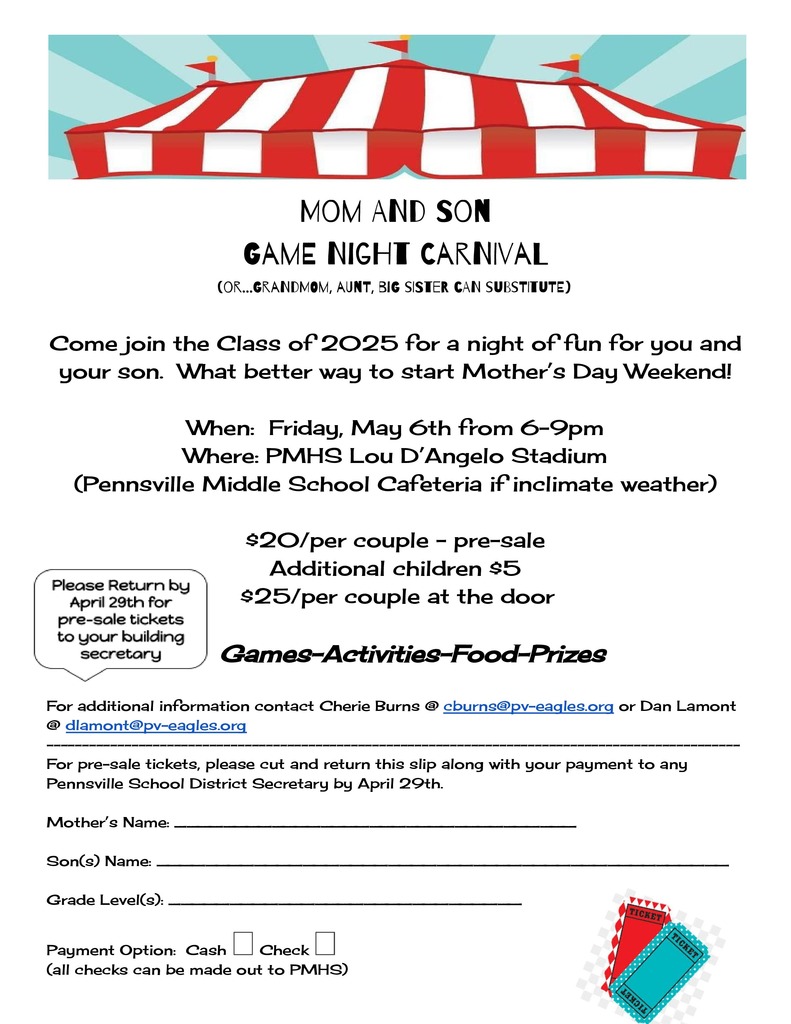 There will be Senior Class Trip Parent Information session this evening (4/6) in the HS Auditorium starting at 6:30pm.

Prom tickets will be on sale from 4/6-4/22 in room 118 before or after school and also during some lunches. $75 per person

PMHS Athletic and student activities for the week of April 4th. It is looking like rain in the forecast this week - be sure to download the rSchool Activity Scheduler app and subscribe to your favorite teams for instant notifications of schedule changes. #GoEagles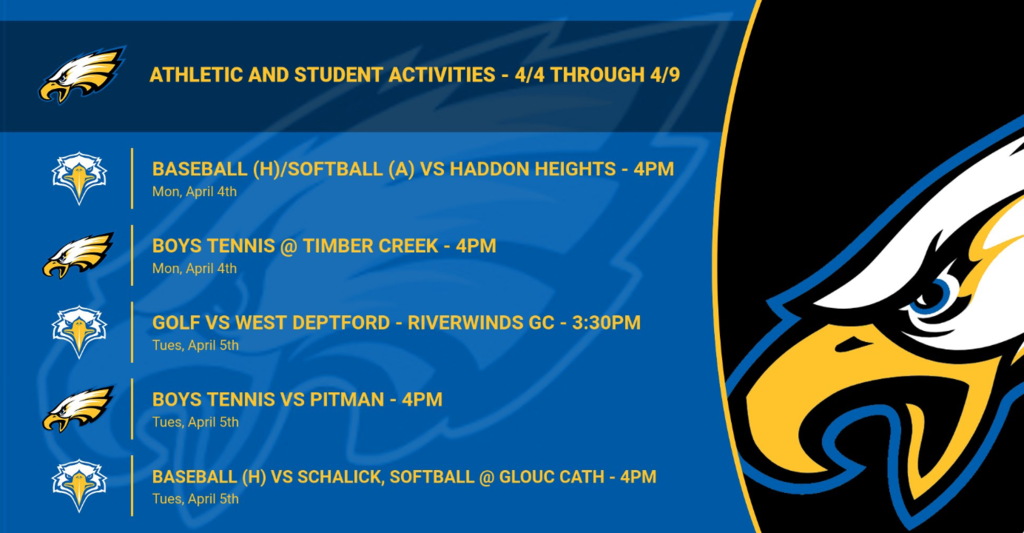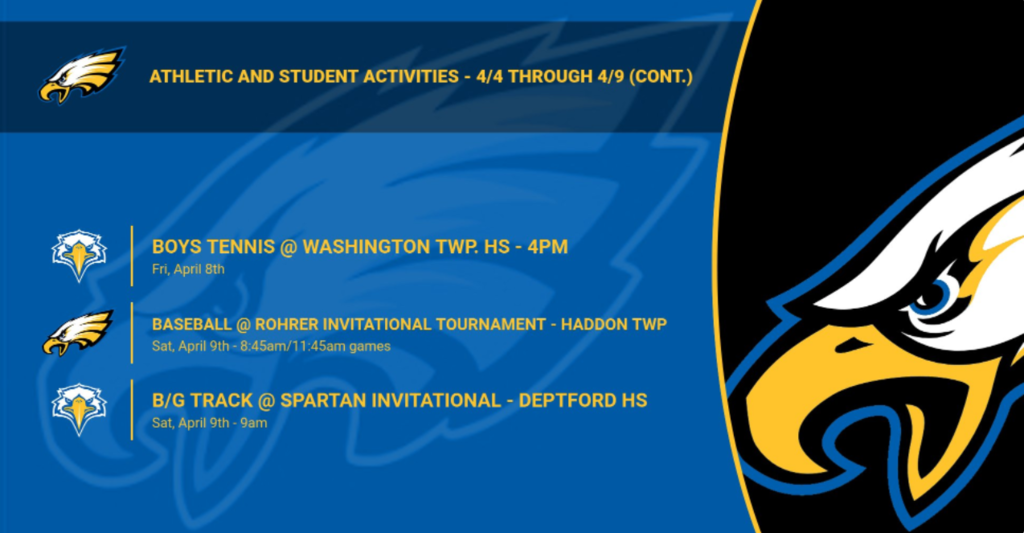 Congrats to our 13 newest members of National Honor Society. It was a wonderful event and made extra special for staff, coaches and community members that were recognized by our graduating NHS members. We also had some awesome performances by Strolling Strings and PMHS choir.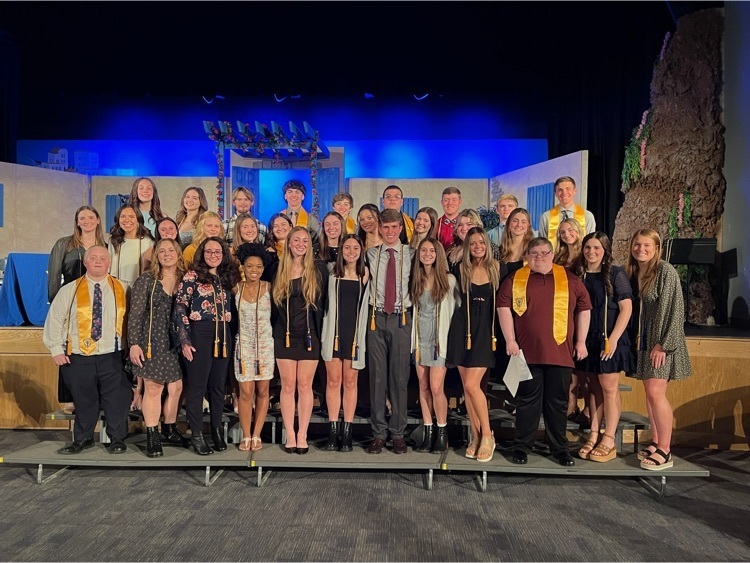 Congratulations to our PMHS Renaissance Student and Staff Spotlight Winners for the month of March! Thank you for all your hard work and school spirit! 9th Grade: Mia LaPalomento 10th Grade: Isaiah McGraw 11th Grade: Rose Caba 12th Grade: Grace Raine Staff Winner: Mike Healy
Schools are now required to notify parents on the same day that a school security drill is conducted. PMHS's monthly school security drill was conducted today at the end of 2nd period and the regular school schedule resumed after the drill.
The NHS induction tonight starts at 6pm in the HS auditorium. In the list of important spring dates sent previously it showed an incorrect time. NHS will start at 6pm Tonight.

Congrats Ryane Wood on signing with Drew University. She will be continuing her academic and athletic (Women's Basketball) career with the Rangers. #NLI2022 #GoEagles @PVGirlsBball

Congratulations to the 2022 Girls' Career Institute delegates, Emily and Arianna and alternate, Rachel!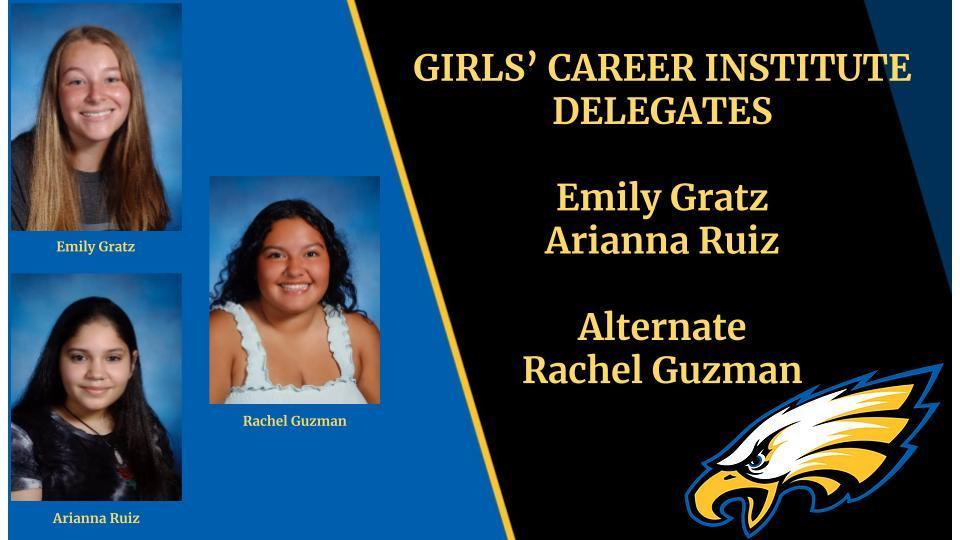 PMHS Athletic and student activities for the week of 3/28. Spring season is in full swing (even though the weather may feel like winter again!!). Lots of activities going on for our students this week. #GoEagles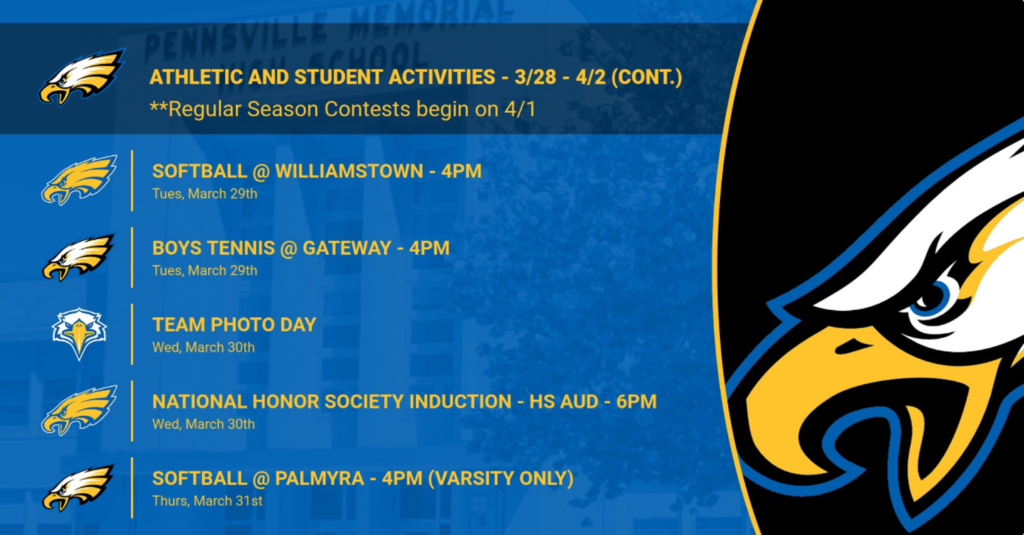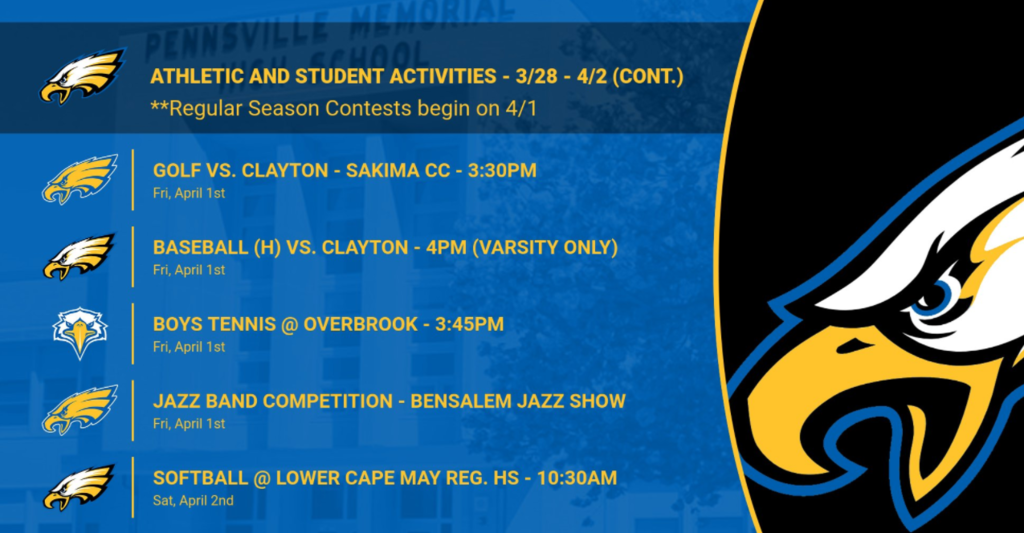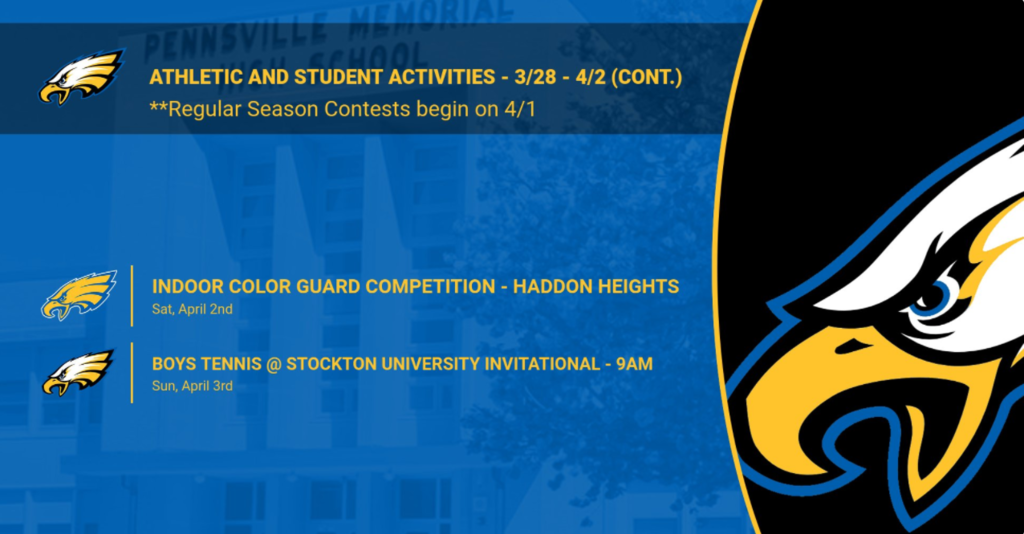 For one show and one last show only come see Donna and the Dynamos in PMHS MAMMA MIA!!! We have had 2 sold out shows. Don't miss your chance to see these kids perform today at 2pm!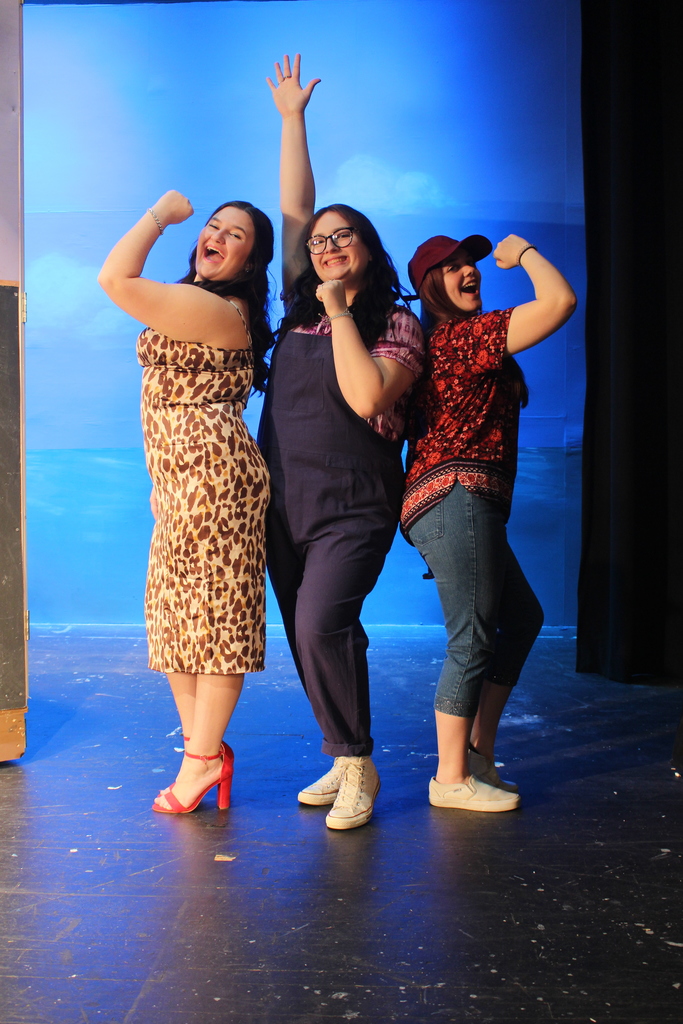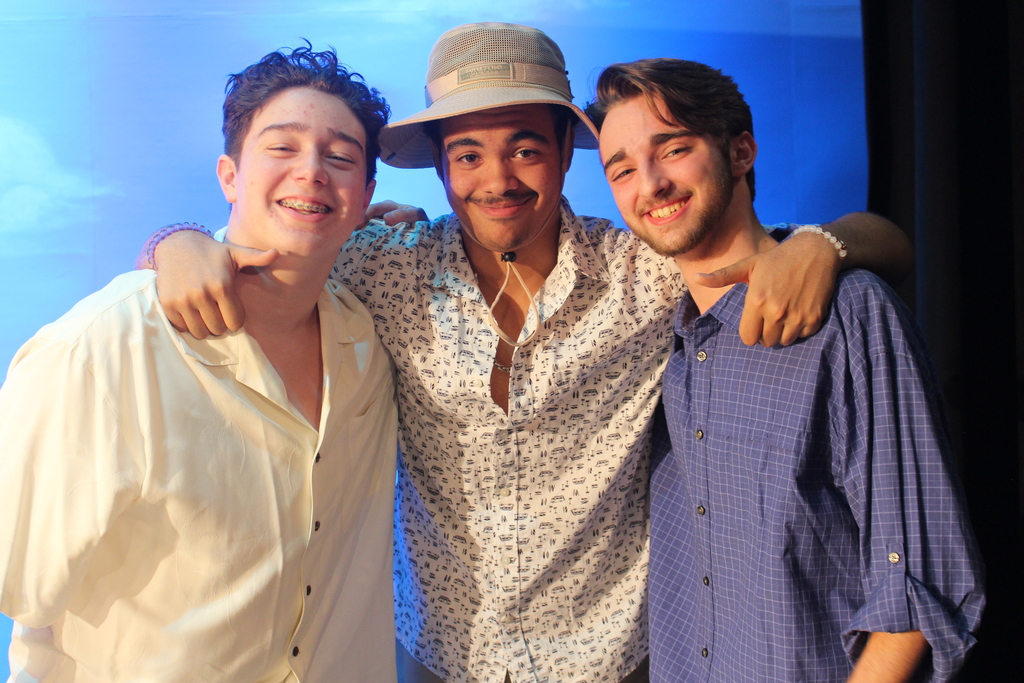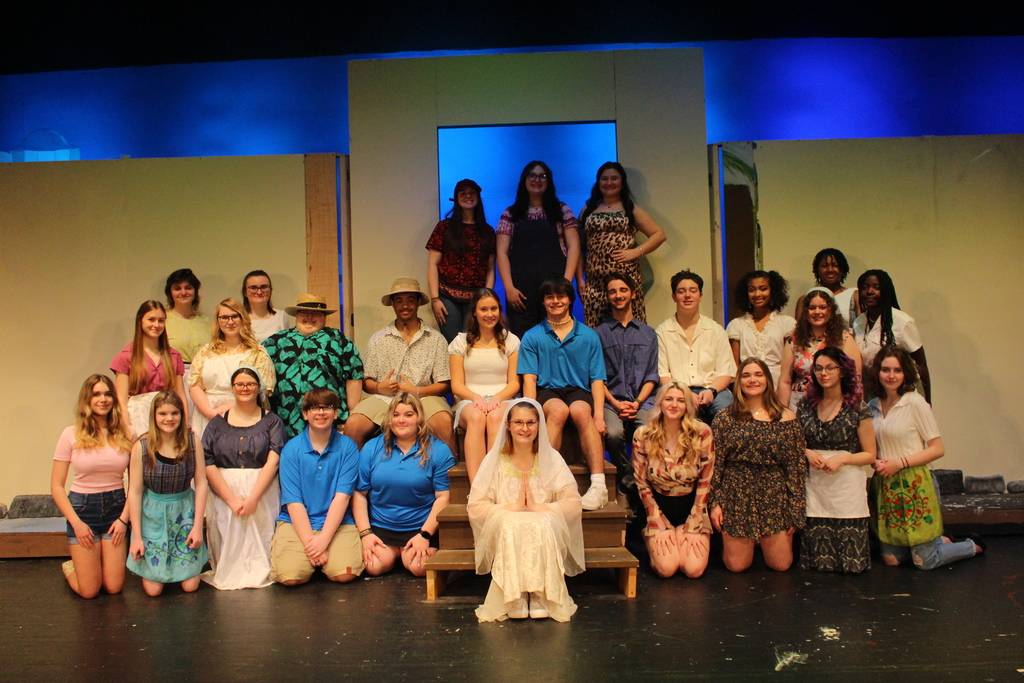 PMHS Varsity Jackets now available to purchase online. This is being done through Josten's, the company that handles our class rings, so anyone that has gone through that process will know how easy it is. Please review the linked video before ordering.
https://bit.ly/3JEu66F
Open Box Office Night(s) for "Mamma Mia" tonight and tomorrow night in the auditorium lobby from 6-8 pm. Get your tix early and avoid waiting in line.