Good afternoon folks - Please see the attached image for information about our End of March Spirit Week next wee -- have a great weekend PVMS !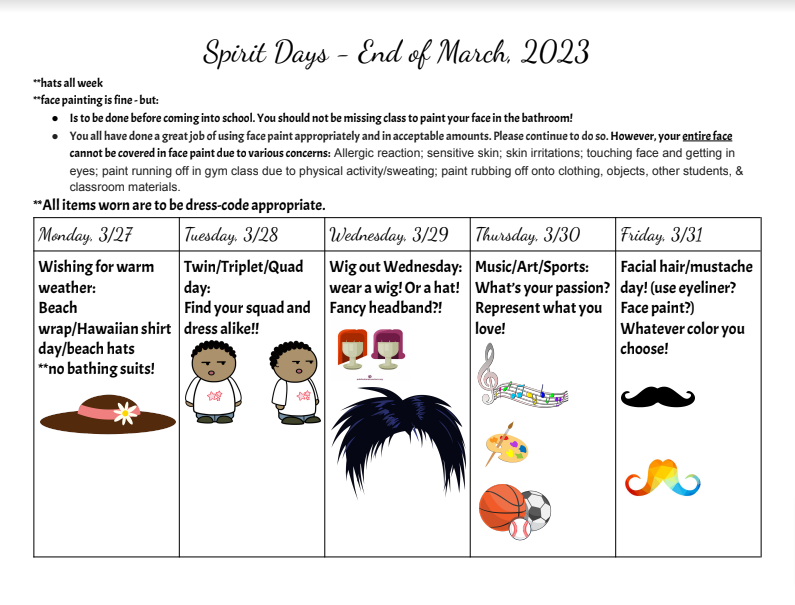 8th graders: See the image attached to order 8th grade class shirts!! Shirts are $15 and order forms are due by Friday April 28th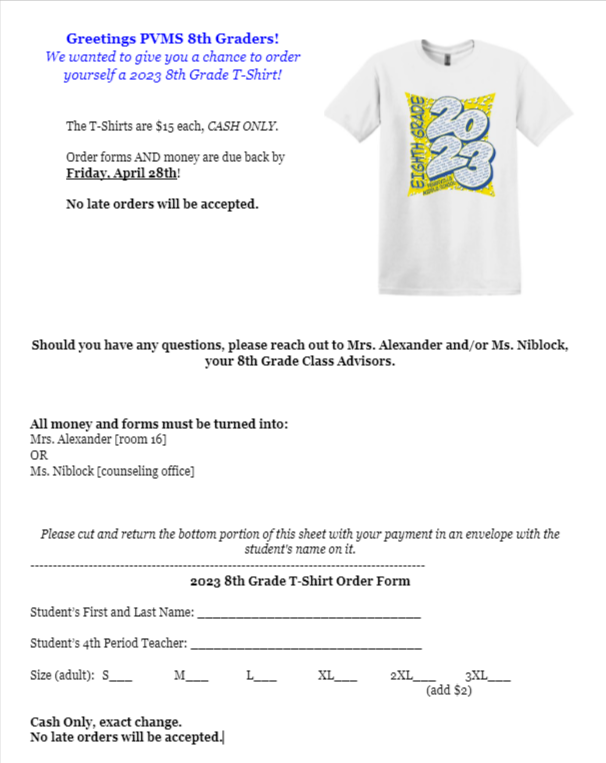 GREASE!!! There will be an Open Box Office Night TONIGHT from 5pm - 8pm in the David Dilks Auditorium Lobby. Shows are scheduled for THIS FRIDAY AND SATURDAY 3/24 and 3/25 @ 6:30pm and THIS SUNDAY 3/26 @ 2pm. $12 for adults and $10 for Sr. Citizens & Students. Come out and support our students and the arts!!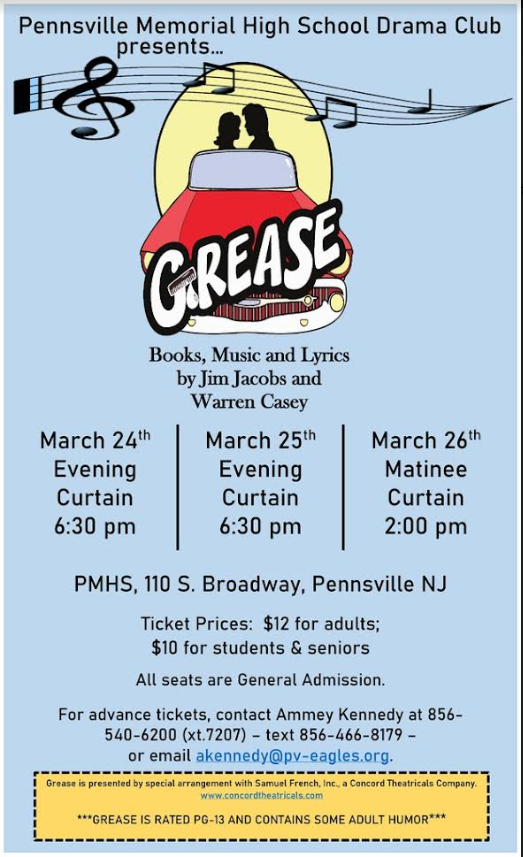 PMHS Class of 2025 Daddy Daughter Dance is April 21. Pre sale tickets available for a $10 discount until April 7. Open to students PreK to grade 8. See flyer for details.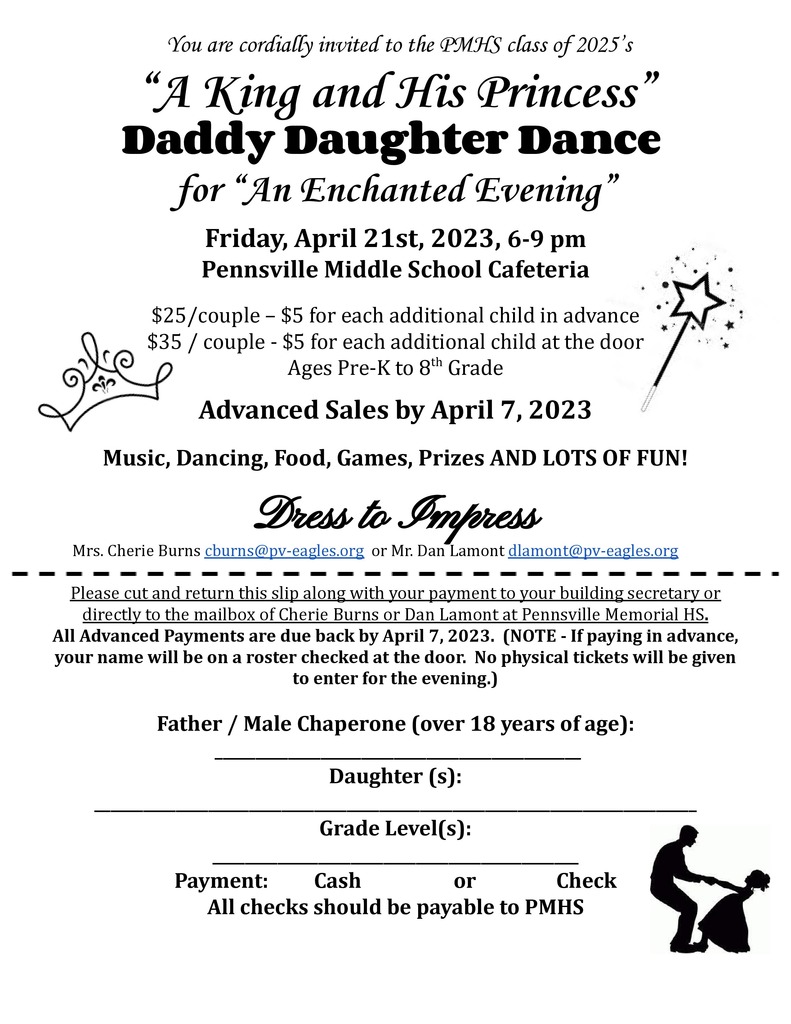 8th Grade Parents: Mark your Calendars for the Class of 2027 Incoming Freshman Parent info Night - Wednesday, March 8th at 6:30 PMHS Auditorium.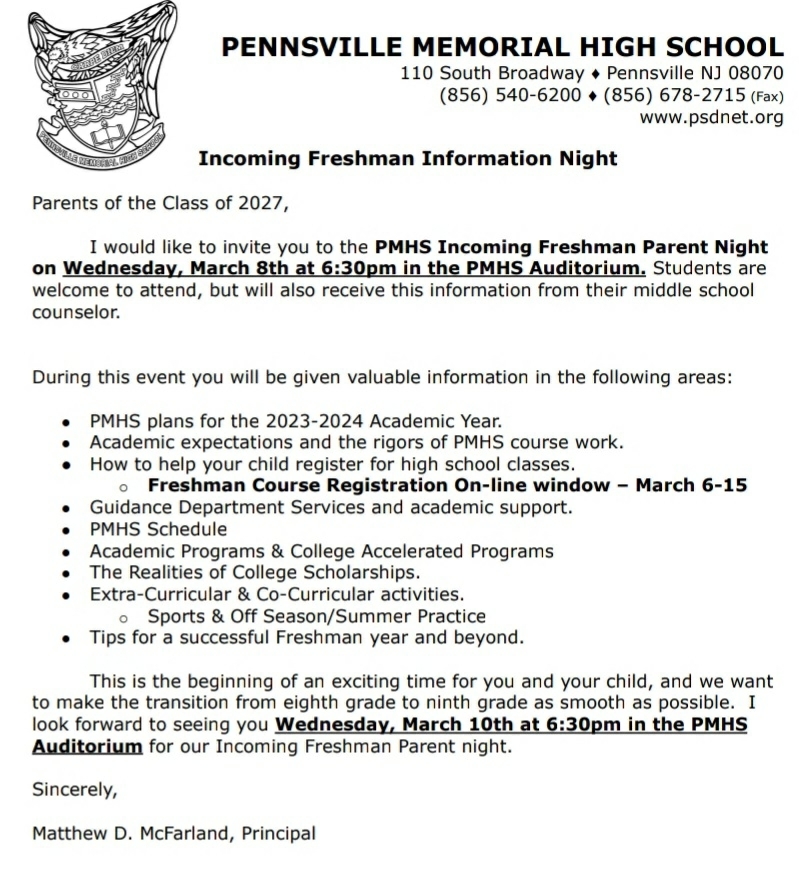 Today our 7th graders went on our first field trip in years to the Grand Opera House in Wilmington to see the play "Warriors Don't Cry." Inspired by Dr. Melba Pattillo Beals's Little Rock Nine memoir Warriors Don't Cry, this production is a catalyst for deeper discussion about social responsibility, civil discourse, social media, and community engagement. We hope that the play is a springboard for discussion throughout the rest of the school year some very important topics. A huge thank you to the Ed Foundation for providing this valuable learning experience and making today possible !!

PVMS see the attached graphic for information about items needed for Student Council's Salem County Humane Society Donation Drive !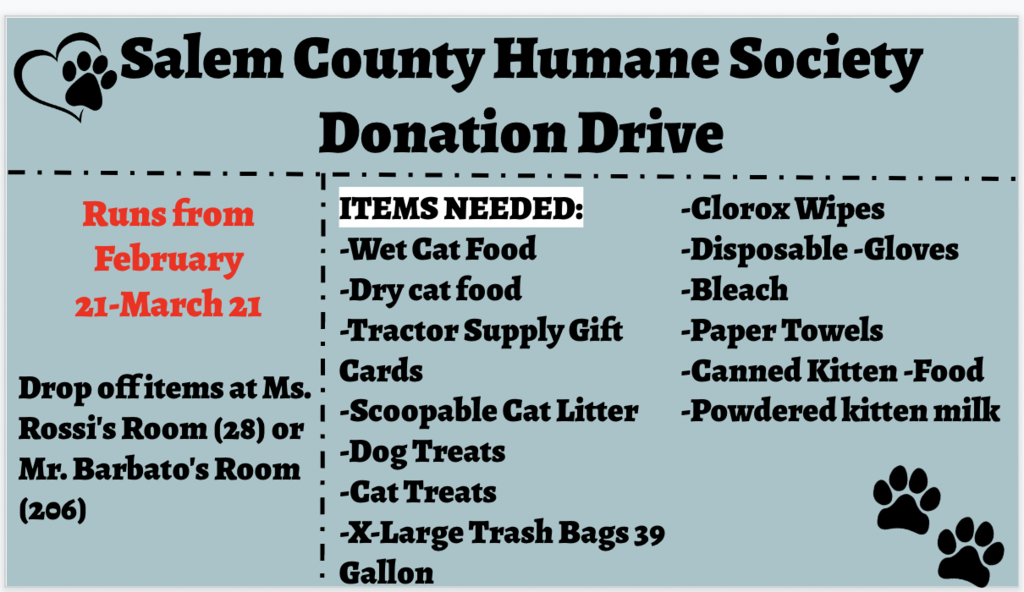 Reminder that tomorrow is a Half Day and it is also a Tech-Free day! Students do not need to bring Chromebooks tomorrow as our teachers will not be doing lessons that require them. Also, with it being a half day, we do not have device time tomorrow as well. Thanks and have a great long weekend !

Congrats to our PVMS Academic League for defeating Woodstown 27-24 in our final match of the year ! The team was undefeated at home and we're so proud with how great they did this season. Thank you to the Ed Foundation for their support and to Mrs. Alexander for her leadership !

Gaming club is cancelled for this afternoon and will be rescheduled to another day. We will make an announcement at the end of the day to students. Thanks, have a great weekend, and GO BIRDS!!!

See the attached image for info about our Great Kindness Challenge spirit week we are having at PVMS this week!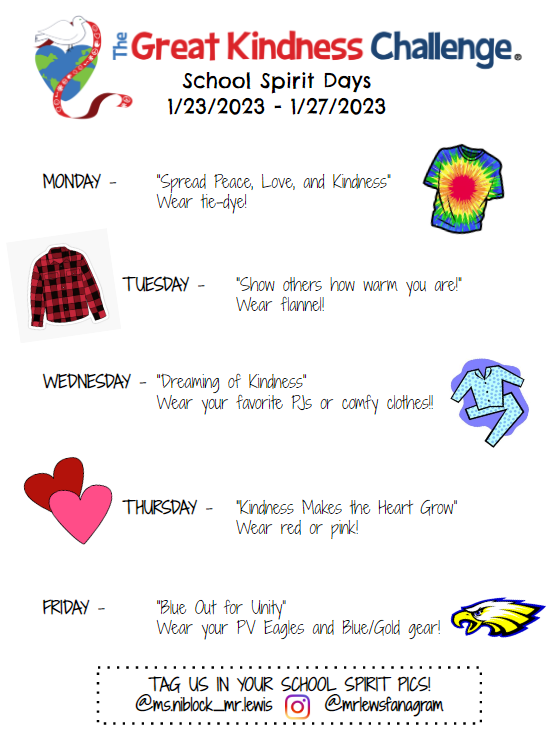 Happy Friday! After a little delay, we have our first edition of Meet in the Middle for the school year with Miss L! Miss Lakatos is a 2015 graduate of PMHS and is incredibly passionate about physical and especially mental wellness. Check out our talk if you want to know a little more about her!
https://youtu.be/L0CUuF18wFM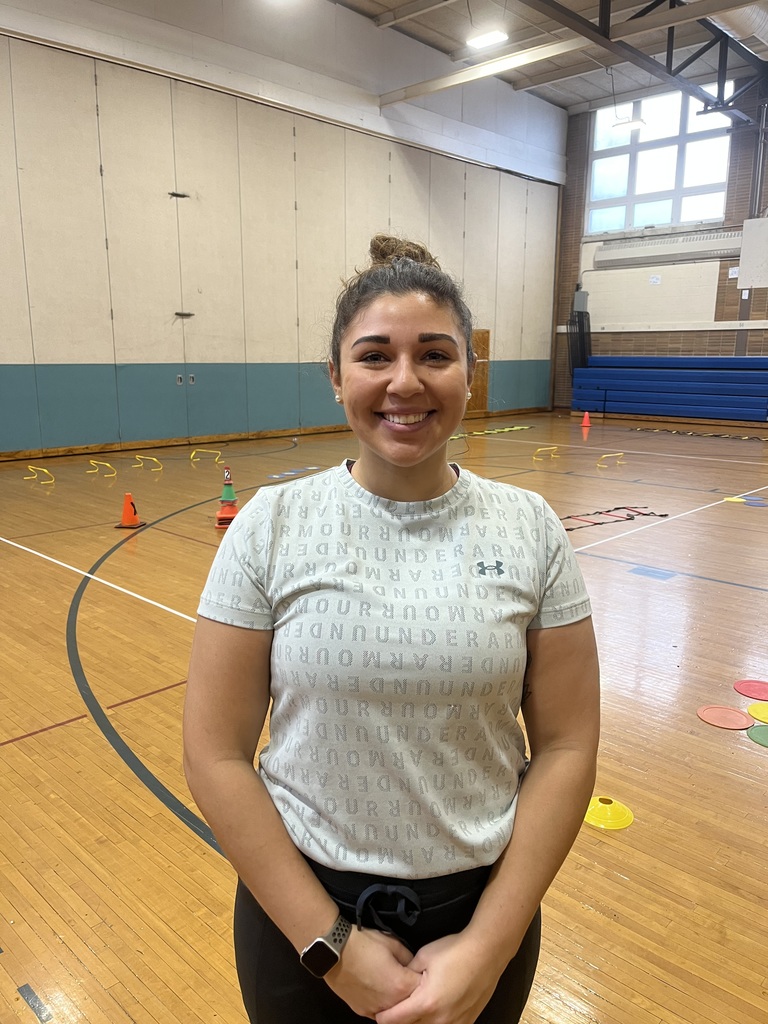 The PVMS DuPont Academic League team does it again! Pennsville 25 Salem 5 Congrats to our DPAL students!

Hey PVMS - Winter Wishes for family members and friends can be bought starting tomorrow in lunch! $3 per ornament. See the attached image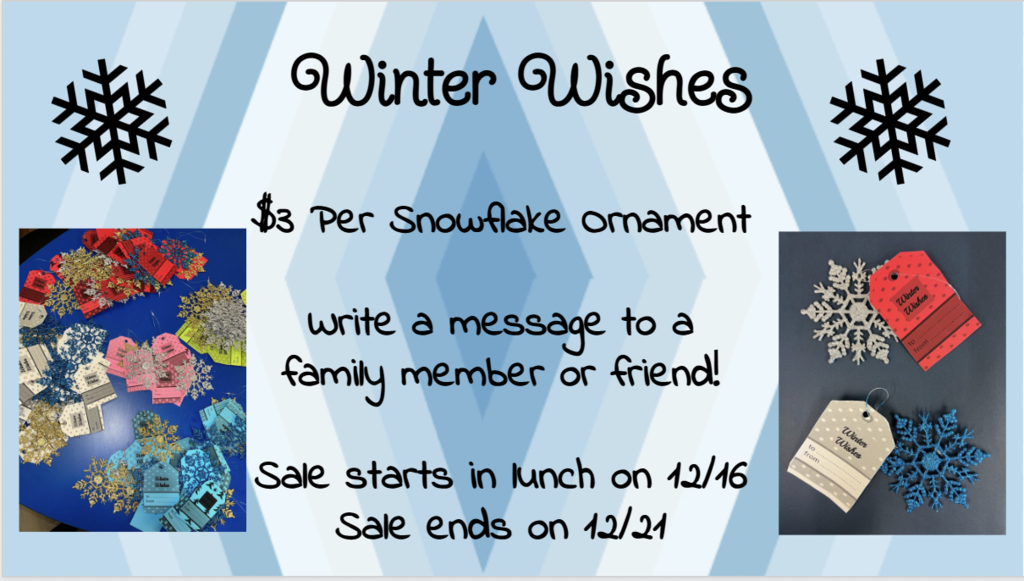 Congratulations to our PVMS Students of the Month for November !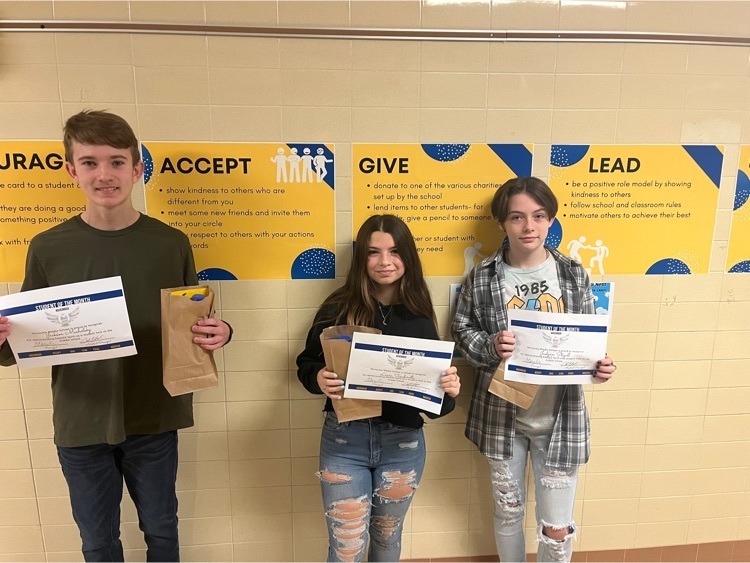 Did you download the PV School District App yet? Pennsville School District has an app available for Apple and Android where you can set your notifications preferences to stay informed of what's going on @ PVMS This is a great way to stay connected without the need for other social media platforms. All major announcements will still come via email and text, but the App is a great way to stay informed about everything PVMS. Just search Pennsville School District in the App Store or Google Play & set your notifications for PVMS! !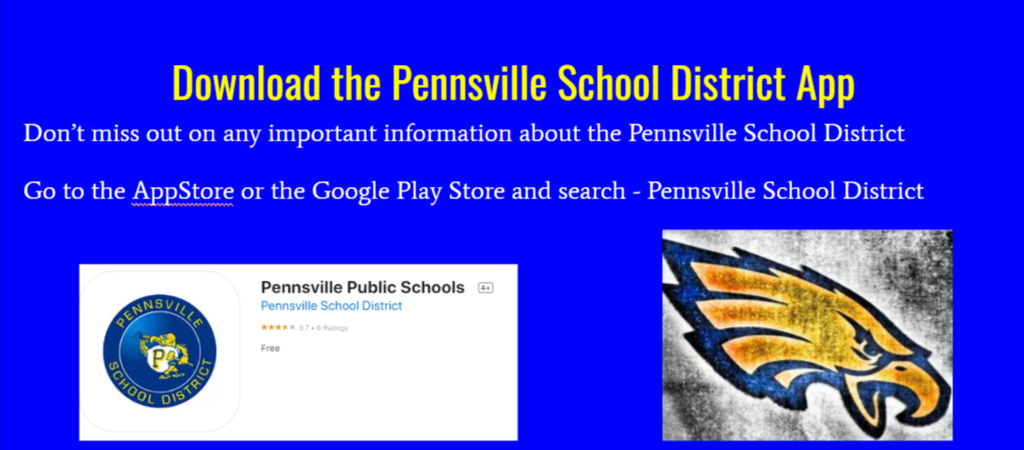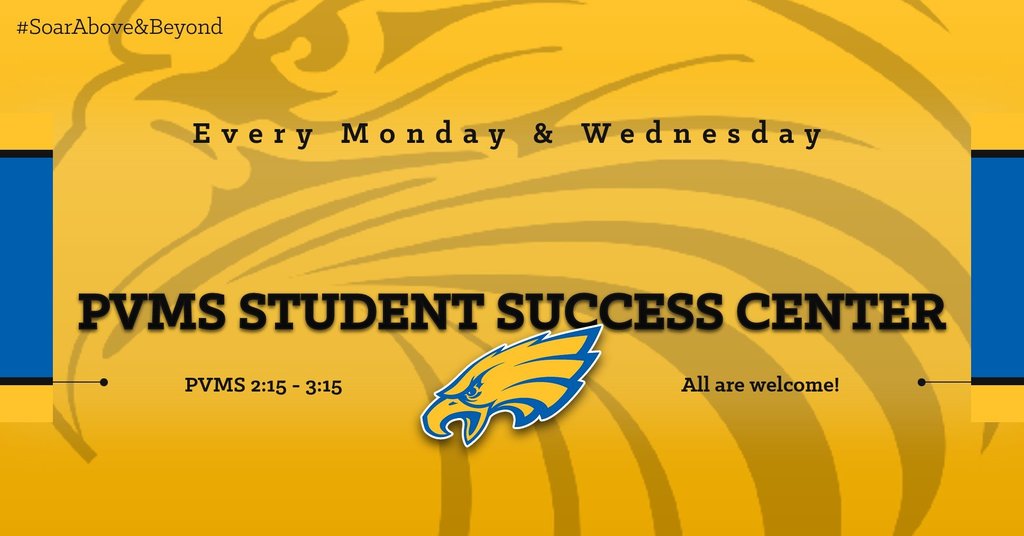 Breakfast with Santa! Saturday 12/10 @ PVMS Cafeteria. See the attached flyer for more details.